THE STRATEGY OF SME / SMIS DEVELOPMENT IN DKI JAKARTA
Abstract
This research aims to identify local government strategies in developing MSMEs. A qualitative method with observation techniques, in-depth interviews (depth interviews) and Focus Group Discussion (FGD) was applied to obtain primary data. The result was that IFE analysis with a score of 3.02 shows the internal conditions in a good category (the first rank was the marketing factor followed by production and information system factors). The result of the analysis of strengths, weaknesses, opportunities, and threats shows that the strategy lied in quadrant I. The right strategy in this quadrant is the aggressive strategy which in this case MSME players could take advantage of opportunities that are supported by internal strengths owned, oriented towards growth strategies. The total EFE matrix score is 3.15. which shows the external conditions are in a good category were in the first rank was the government's partisanship, the business world towards MSMEs, the separation of MSMEs and SMISs, and the availability of capital. The disadvantage is the high level of social and security vulnerability. Based on the QSPM and IFE Matrix, 2 cumulative alternative strategies were obtained with the TAS value of the Product Development Strategy of 2.54 and the TAS value of the Market Development Strategy of 2.78, as the main alternative that should be chosen. Based on QSPM and EFE, the TAS value of the Product Development strategy is 2.3 and the TAS value of the Market Development Strategy is 2.82, becoming the main alternative that should be chosen.
Keywords
MSMEs, Internal Factor Evaluation (IFE), Internal Factor Evaluation SWOT Analysis Quantitative Strategic Planning Matrix (QSPM)
References
Azura Abdul Rahman, Kamal Ab Hamid, Jamaluddin Mustaffa Human (2018) Resource Management Practice and Performance in Malaysian SME: A Proposed Conceptual Framework. Journal of Global Business and Social Entrepreneurship (GBSE) Vol. 4: No. 10 (January 2018) page 65-71 | www.gbse.com.my | eISSN: 24621714 65
Beynon, M. J., Jones, P., & Pickernell, D. (2018). SME development strategy and product/service innovation intention: A NCaRBS analysis of the role of uncertainty. The International Journal of Entrepreneurship and Innovation. https://doi.org/10.1177/1465750318807401
Dangi, M. R. M., Ismail, A. H., Johari, R. J., & Noor, R. M. (2018). SME's Internationalization Initiatives: Business & Growth Strategy, ICT and Technology. International Journal of Accounting, Finance, and Business (IJAFB), 3(12), 63 - 75.
Dabic, Marina and Maley, Jane F. and Dana, Leo Paul and Novak, Ivan and Pellegrini, Massimiliano Matteo and Caputo, Andrea (2019) Pathways of SME Internationalization: a bibliometric and systematic review. Small Business Economics: An Entrepreneurship Journal. ISSN 0921-898X
Khuram Shahzad, Pia Arenius, Alan Muller, Muhammad Athar Rasheed, Sami Ullah Bajwa, (2019) "Unpacking the relationship between high-performance work systems and innovation performance in SMEs", Personnel Review, Vol. 48 Issue: 4, pp.977-1000, https://doi.org/10.1108/PR-10-2016-0271
Mohamed Asmy Bin Mohd Thas Thaker, Mustafa Omar Mohammed (2013). The Challenges of Micro Enterprises in Malaysia and the prospect for Integrated Cash WAQF Macro Enterprises investment (ICWME-I)
Michiko Miyamoto (2016) Information Technology and Business Alignments among Different Divisions: A Comparative Analysis of Japan and South Korea World Academy of Science, Engineering and Technology International Journal of Computer and Information Engineering Vol:10, No:10.
Micaela Martínez-Costa, Daniel Jiménez-Jiménez & Hammady Ahmed Dine Rabeh (2019) The effect of organizational learning on inter-organizational collaborations in innovation: an empirical study in SMEs, Knowledge Management Research & Practice, 17:2, 137-150, DOI: 10.1080/14778238.2018.1538601
Ping Han (2013) Analysis on Financing Difficulties of Small and Medium-sized Enterprises in China and Corresponding CountermeasuresInternational Journal of Humanities and Social Science Vol. 3 No. 15; August
Sobia Shafaq Shah 1, Asif Ali Shah 2, ZainabTaiyyeba (2017). Identification of strengths and barriers among Pakistani SMEs: A financial management viewpoint. NICE Research Journal. ISSN: 2219 - 4282
S A Pangemanan and I M Walukow 2018 J Marketing Strategy Analysis for Small and Medium Scale Business Enterprise (SMEs) for Home Industry Furniture in Leilem, the Regency of Minahasa.The 2nd International Joint Conference on Science and Technology (IJCST) 2017
R Fitriani, M L Singgih, B Syairudin. Strategy formulation for the development of leather footwear center based on capabilities and source of innovation (case study: leather footwear SMEs in Cibaduyut, Bandung). No 3 (2018)
Yoshino, N. and F. Taghizadeh-Hesary. 2016. Major Challenges Facing Small and Medium-sized Enterprises in Asia and Solutions for Mitigating Them. ADBI Working Paper 564
Tony Cragg, Tom McNamara, (2018) "An ICT-based framework to improve global supply chain integration for final assembly SMEs", Journal of Enterprise Information Management, Vol. 31 Issue: 5, pp.634-657, https://doi.org/10.1108/JEIM-04-2014-0038
Simon Popa, Pedro Soto, Acostab Isabel Martinez Conesac Antecedents, moderators, and outcomes of innovation climate and open innovation: An empirical study in SMEs. Technological Forecasting and Social Change. Volume 118, May 2017, Pages 134-142. https://doi.org/10.1016/j.techfore.2017.02.014
DOI:
http://dx.doi.org/10.26487/hebr.v3i2.1847
Refbacks
There are currently no refbacks.
Copyright (c) 2020 Sri Mulyantini, Siti Hidayati, Marlina Marlina
This work is licensed under a
Creative Commons Attribution-NonCommercial 4.0 International License
.
 HEBR Stats&nbsp&nbsp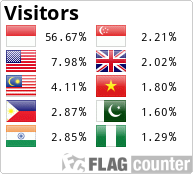 __________________________________
HEBR : Hasanuddin Economics and Business Review
Faculty of Economics and Business, Universitas Hasanuddin
Jl. Perintis Kemerdekaan KM.10 Tamalanrea, Makassar 90245
Telp/fax. (0411) 583678
Email: hebrjournal@gmail.com/hebrjournal@fe.unhas.ac.id