Online Submissions
Already have a Username/Password for Hasanuddin Economics and Business Review?
Go to Login
Need a Username/Password?
Go to Registration
Registration and login are required to submit items online and to check the status of current submissions.
Author Guidelines
Hasanuddin Economics and Business Review (Hasanuddin Econ. Bus. Rev. - HEBR) is a peer-reviewed journal published by Faculty of Economics and Business Hasanuddin University three times a year in February, June and October. All papers submitted to this journal should be written in English language.
The aims of this journal is to provide a venue for academicians, researchers and practitioners for publishing the original research articles or review articles. HEBR is available in print and online version.
The scope of the articles published in this jour- nal deal with a broad range of topics include, but are not limited to; Economic Growth, Development Economics of Organizations and Industries, Fiscal and Decentralisation, Monetary and Banking, Poverty and Development, Microfinance, Regional and Competitiveness, Finance and Investment, Public Sector Accounting, Business Ethics, Strategic Management, Marketing, Entrepreneurship and related contemporary issues in Economics, Business and Accounting.
Review Policy
Manuscripts submitted will be subject to re- views by an editorial team board and a peer reviewer who are experts and familiar with the relevant field of research. After review process, the Managing Editor will inform the authors of the acceptance, rejection or necessity of revision of the manuscript.
Open Access Policy
This journal provides immediate open access to its content on the principle that making research freely available to the public supports a greater global exchange of knowledge.
Paper Format
The word limit for the submission is 4000-10000 words (including of footnotes and abstract). The sequence of manuscripts following: Title; Abstract; Keywords; Introduction; Method (for original research articles); Analysis and Discussion; Conclusion; and Bibliography.
Main Headings of Manuscripts. Following main headings should be provided in the ma- nuscript while preparing. Main headings, sub- headings and sub-sub headings should not be numbered in the manuscript:

HEADING
 
   Sub-Headings
   
        Sub-sub headings
   
             Point headings
•  Title
Title of articles are written with 16 pt Times New Roman Bold and preferably not more than 14 words. Author(s) name, affiliations, full addresses, Tel./Fax, e-mail, and postal codes.
•  Abstract
The abstract should be clear, concise, and descriptive. This abstract should provide a brief introduction to the problem, objective of paper, followed by a statement regarding the methodology and a brief summary of results. Abstracts are written in English. Font Times New Roman 12pt and preferably not more than 300 words. 
•  Keywords
Keywords arranged by alphabetically and should have at least two keywords and maximum five keywords separated by a semicolon (;).
•  Introduction
The introduction should be clear and provide the issue to be discussed in the manuscript. At the end of the paragraph, the author/s should end with a comment on the significance concerning identification of the issue and the objective of research. Font Times New Roman 12pt.
•  Method
This method is written in descriptive and should provide a statement regarding the methodology of the research. This Method are optional, only for original research articles.
•  Analysis and Discussion
This section is the most important section of your article. Contains the results of the object of study and should be clear and concise.
•  Conclusion
Conclusion contains a description that should answer the objectives of research. Do not repeat the Abstract or simply describe the results of the research. Give a clear explanation regarding the possible application and/or suggestions related to the research findings.
•  Bibliography
 Bibliography at the end of the manuscript should be written in APA (American Psychological Association) Citation Style. All publications cited in the text should be included as a list of Bibliography, arranged alphabetically by author.
 • Table
Table made with the open model (without the vertical lines).
• Figures/Graphics
The figures should be clearly readable and at least have a resolution of 300 DPI (Dots Per Inch) for good printing quality.
Publication Ethics
Hasanuddin Economics and Business Review is a peer-reviewed journal as committed to keep and uphold the highest standards of publication ethics. All articles not in accordance with these standards will be removed from the publication at any time even after the publication. This statement explains the ethical behavior of all parties involved in the act of publishing an article in this journal, including the author, the editor in chief, the editorial board, the peer-reviewers and the publisher (Faculty of Economics and Business Review, Hasanuddin University). This statement is based on COPE's Best Practice Guidelines for Journal Editors.
Faculty of Economics and Business Review Hasanuddin University as publisher of HEBR takes its duties of guardianship over all stages of publishing seriously and we recognize our ethical behavior and other responsibilities. We are committed to ensuring that advertising, reprint or other commercial revenue has no impact or influence on editorial decisions. In addition, the Faculty of Economics and Business Hasanuddin University and Editorial Board will assist in communications with other journals and/or publishers where this is useful and necessary.
Copyright and Permissions
By submitting a manuscript to the editor or publisher you are deemed to have granted per- mission to publish the manuscript.
Reprints
Upon final publication, the new issue will be made available online at: http://pasca.unhas.ac.id/ojs/index.php/hebr/index
Submission Manuscript
All manuscripts must be submitted online at: http://pasca.unhas.ac.id/ojs/index.php/hebr/index.
If authors have any problems on the online submission, please contact Editorial Office at the following e-mail: hebrjournal@fe.unhas.ac.id
 HEBR Stats&nbsp&nbsp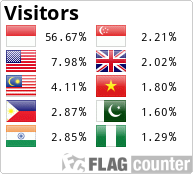 __________________________________
HEBR : Hasanuddin Economics and Business Review
Faculty of Economics and Business, Universitas Hasanuddin
Jl. Perintis Kemerdekaan KM.10 Tamalanrea, Makassar 90245
Telp/fax. (0411) 583678
Email: hebrjournal@gmail.com/hebrjournal@fe.unhas.ac.id