Effects of accounting information on excess return using Fama and French three-factor model in order to examine capital market reaction due to dividend announcement
Abstract
This paper discussed the effects of accounting information on the excess return of shari'ah stocks and conventional stocks using Fama and French Three Factor Model, and examined the reaction of the capital markets as a result of the dividend announcement.
The results and data analysis had yielded 8 stock portfolios. It can be concluded that the AER variable movements had an immediate reaction to the movement, meaning that the dividend announcement brought the content of the information to the capital markets or it can be said that the Indonesian capital market conditions have started heading to a semi-strong form.
Keywords
Fama and french three factor model; Accounting information; Dividend; Excess return; Market efficiency
DOI:
http://dx.doi.org/10.26487/hebr.v1i1.1160
Refbacks
There are currently no refbacks.
Copyright (c) 2019 Hasanuddin Economics and Business Review
This work is licensed under a
Creative Commons Attribution-NonCommercial 4.0 International License
.
 HEBR Stats&nbsp&nbsp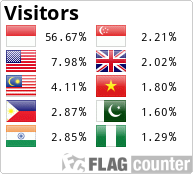 __________________________________
HEBR : Hasanuddin Economics and Business Review
Faculty of Economics and Business, Universitas Hasanuddin
Jl. Perintis Kemerdekaan KM.10 Tamalanrea, Makassar 90245
Telp/fax. (0411) 583678
Email: hebrjournal@gmail.com/hebrjournal@fe.unhas.ac.id