COMPENSATION AND MOTIVATION EFFECT TO EMPLOYEES' JOB SATISFACTION
Abstract
The research aims to determine effect of compensation and motivation on employees' job satisfaction. Compensation is something that employees' receive as a substitute for the contribution of their services to company. Compensation is one of human resource management function of which deals with all kinds of individual award giving as exchange in performing organizational tasks. Motivation can simply be defined as a condition or action that encourages a person to do a job or activity as much as possible. People with low motivation tend to display feelings of discomfort and displeasure with their work. Job satisfaction is basically something that is individual feel. Each individual has a different level of satisfaction in accordance with the value system that applies to him. The higher the assessment of the perceived activity in accordance with the wishes of the individual, the higher his satisfaction with the activity will be.
Method used in this research is mixed method of both quantitative and qualitative.
This research yields findings about the significance of financial and non-financial compensation effect through motivation towards employees' job satisfaction
Keywords
Compensation, Motivation, Work Satisfaction
DOI:
http://dx.doi.org/10.26487/hebr.v1i2.1188
Refbacks
There are currently no refbacks.
This work is licensed under a
Creative Commons Attribution-NonCommercial 4.0 International License
.
 HEBR Stats&nbsp&nbsp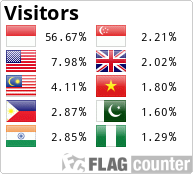 __________________________________
HEBR : Hasanuddin Economics and Business Review
Faculty of Economics and Business, Universitas Hasanuddin
Jl. Perintis Kemerdekaan KM.10 Tamalanrea, Makassar 90245
Telp/fax. (0411) 583678
Email: hebrjournal@gmail.com/hebrjournal@fe.unhas.ac.id