Journal of Asian Rural Studies (J. Asian Rural Stud. - JARS) is a peer-reviewed journal published by Hasanuddin University (UNHAS) in collaboration with Asian Rural Sociology Association (ARSA) twice a year in January and July.
This journal is an international, academic, citation indexed and blind peer reviewed which covers original research articles, short notes and communications, reviews (including book), concepts, commentaries, and letters on a diverse topic related to rural studies in Asia.
The aim of this journal is to provide a venue for academicians, researchers and practitioners to share/discuss theories, views, research results, on issues related to social. economics, culture, communication, technology, ecology, administration and power relation in rural of Asia.
JARS has been indexed by Centre for Agriculture and Biosciences International (CABI)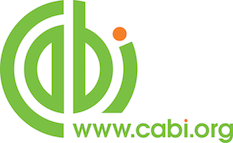 Publication Dates: January, July
e-ISSN: 2548-3269
Download:
VOLUME 3 ISSUE 1, JANUARY 2019
Table of Contents
Articles
| | | |
| --- | --- | --- |
| | Hiroko Kurosaki Yamaguchi | 1-16 |
| | | |
| --- | --- | --- |
| | Prabhat Kumar Datta | 17-34 |
| | | |
| --- | --- | --- |
| | Yumei Huang, Inibehe George Ukpong | 70-84 |
| | | |
| --- | --- | --- |
| | Mary Yole Apple Declaro-Ruedas | 85-92 |
| | | |
| --- | --- | --- |
| | Glenton O. Guiriba | 93-108 |